The Convergence of Retirement Health Care & Financial Planning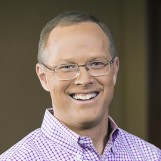 "At WealthWatch, I provide a personalized, online experience giving you the
knowledge and peace of mind you seek when planning for retirement health care costs."
– Peter Stahl Certified Financial Planner™
Founder of Bedrock Business Results and the WealthWatch Resource Center.

The Video Library Contains:
Retirement Health Care Overview
Medicare: Original, Medigap, Prescription Drugs
Medicare Advantage Overview
Estimating Retirement Health Care Costs
Financial Planning Considerations
Timing Your Enrollment – 65 or Younger
Timing Your Enrollment – Beyond 65
Health Savings Accounts
Roth IRA and Roth 401 (k)
Custodial Care: Understanding the Challenges
Custodial Care: Understanding the Solutions
Plan of Action
About Peter Stahl
Peter Stahl has 28 years of experience in the financial services industry where he has built a recognized track record of integrity and success. He has delivered training and resources to financial advisors and their clients across the United States and internationally.
Since 2012, Peter has focused his efforts on educating financial advisors and consumers on health care challenges during retirement, equipping them to find solutions. He is the founder and President of Bedrock Business Results and the WealthWatch resource center. An author and sought after speaker, Peter makes navigating through a complex and ever-changing health care landscape comprehensible to all.
Peter lives with his wife and five children in the Philadelphia suburbs.