Personalized Retirement Health Care Cost Report
Personalized Retirement Health Care Cost Report
Retirement health care costs constitute one of the largest expenditures most retirees face.
Health and wealth will play large roles in determining these costs.
Medicare is means tested, meaning those with higher incomes pay higher premiums.
A personalized report detailing your estimated annual costs and cumulative retirement expenditure is a critical component of every comprehensive financial plan. The report includes:
Medicare Premiums
Medicare Supplement Insurance
Medicare Part D (prescription drugs)
Out of Pocket Costs
Means testing, health care inflation and the complexity of Medicare cause many individuals to significantly underestimate health care costs.
Many of the costs are deducted directly from Social Security Retirement Benefits, creating important income planning considerations.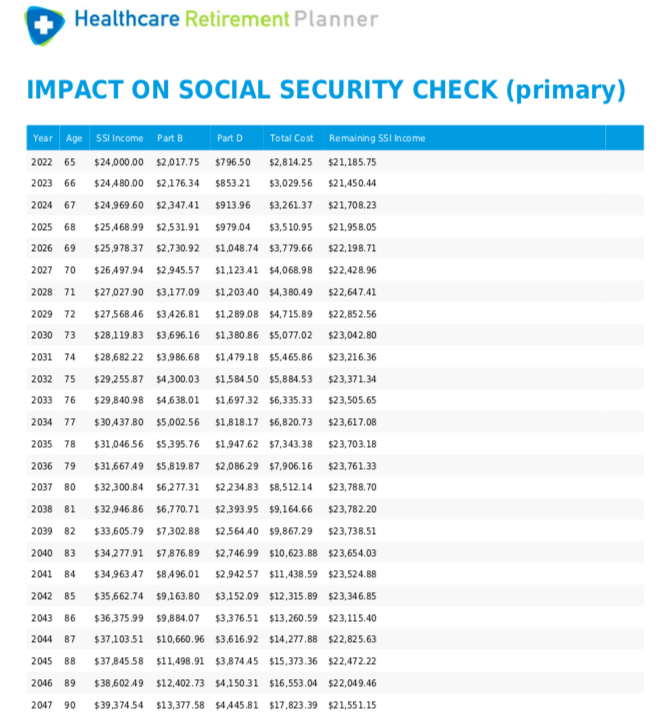 $19.95
Fill out and submit the form below where you will be taken to PayPal for payment. You will receive your PDF report to the email given within 24 hours.