What's the Big Advantage?
April 2017 Newsletter
In my February 2017 newsletter, I outlined and discussed the overall cost of retirement health care. The bottom line annual cost estimate for a 65-year-old who is retiring today is $6,772. This assumed the most common health care coverage plan for retirees: original Medicare with a prescription drug plan and Medigap policy.  This approach does offer the most comprehensive coverage, allowing medical treatment from any physician who accepts Medicare insurance.
For clients looking to lower their health care costs and willing to accept a few tradeoffs, an alternative is to utilize a Medicare Advantage Plan. Advantage Plan participants are still enrolled in original Medicare but do not purchase a Medigap policy. Instead, supplemental coverage, and in most cases prescription drug coverage, is provided by a private insurance company Advantage Plan. A picture may help clarify these two choices.

OR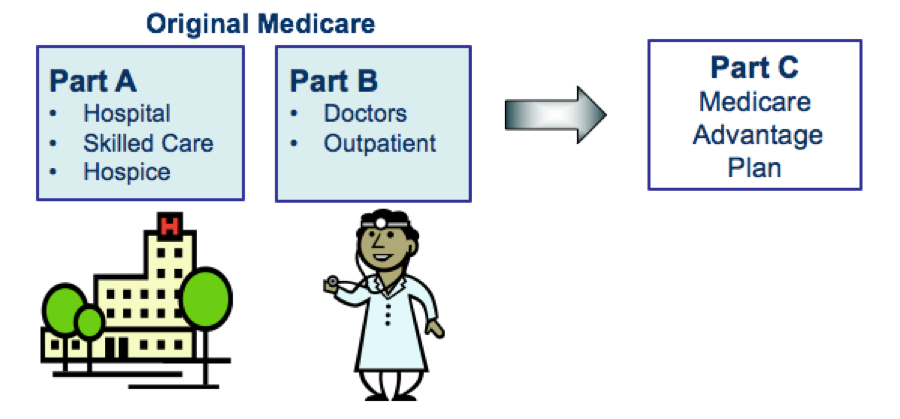 Approximately 31% of Medicare enrollees choose this form of coverage. Advantage Plans come in many shapes and sizes, but the primary concept is that they provide a network of physicians and medical care facilities. If you stay within this network, you will lower your cost.
Advantage Plans that offer prescription drug coverage will provide a list of medications and the extent to which they are covered. For those individuals willing to stay within the network and approved medication list, the plans can work quite well. There are a few important considerations before choosing an Advantage Plan:
Are you comfortable staying within the list of approved physicians and medical care facilities?

Are you willing to evaluate the physician and drug list each year because approved names will change?

Are you willing to receive your care in the geographic region where the network is located?

Recognize that converting from Advantage coverage to a Medigap plan may not be possible later in life due to pre-existing health conditions.
It is difficult to provide an overall estimate of the average Advantage Plan cost as there is a wide variety of pricing structures and formats.
You can direct your clients to Medicare's on line comparison tool Here. One can choose from plans with minimal premiums carrying higher out of pocket expenses to HMO style plans with per visit co-payments.
Another resource for clients is a free brochure containing an overall explanation of all Medicare coverage, including Advantage Plans: Medicare & You 2017
The information in this presentation is provided as a general overview. It is derived from the Internal Revenue Code, Medicare.gov and other government publications, all subject matter sources reasonably believed to be reliable.  Tax law and the laws governing Medicare/Medicaid are complex and subject to change.  Clients should consult with their attorney and/or qualified tax advisor when making decisions regarding these matters.