"At WealthWatch, I provide a personalized, online experience giving you the knowledge and peace of mind you seek when planning for retirement health care costs."
– Peter Stahl Certified Financial Planner™
Founder of Bedrock Business Results and the WealthWatch Resource Center.
Purchase a C/E Class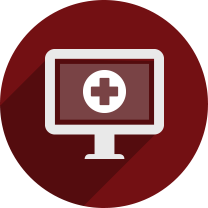 Premier Subscription
Utilize an innovative video library to educate clients on the central financial planning issues surrounding retirement health care.
Build your own knowledge on the convergence of health care and financial planning with 5 web based training sessions.
Estimating Retirement Health Care Costs