"At WealthWatch, I provide a personalized experience giving both financial advisors and their clients the knowledge and peace of mind they seek when planning for retirement health care."
– Peter Stahl Certified Financial Planner™
Founder of Bedrock Business Results and the WealthWatch Resource Center.
Client Consultations
1. Overview
Receive a clear, objective explanation of Medicare coverage including how to use various parts to build optimal health care coverage.
Part A

Part B

Medicare Supplement (Medigap)

Part D

Medicare Advantage Plans
2. Timing
Time your Medicare enrollment wisely by understanding how Medicare coordinates with employer health insurance coverage. Understand key enrollment dates.
3. Costs
Build a realistic cost estimate into your financial plan and understand how optimal Health Savings Accounts, Roths, and tax efficient investments can lower retirement health care expenditures. Understand how your financial advisor can address the lack of custodial care coverage.
Simply send me an email to let me know you would like to schedule a phone consultation and we will resond back with dates, pricing, and a pre-call questionnaire. 
peter@yourwealthwatch.com
Purchase a C/E Class (for financial advisors)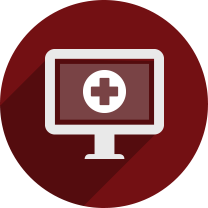 Premier Subscription
(for financial advisors)
Utilize an innovative video library to educate clients on the central financial planning issues surrounding retirement health care.
Build your own knowledge on the convergence of health care and financial planning with 5 web based training sessions.
Estimating Retirement Health Care Costs